159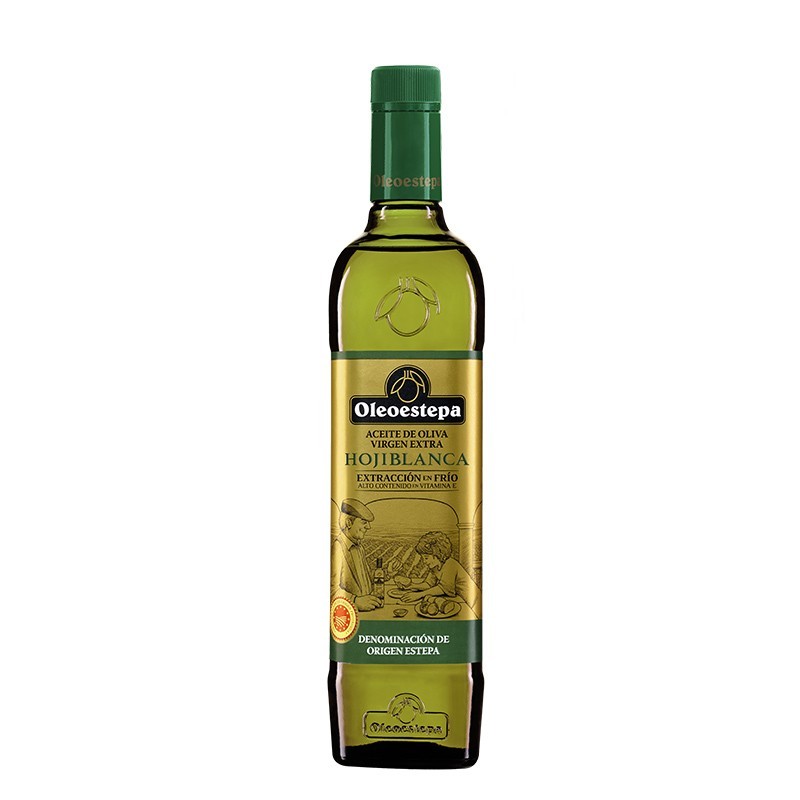  
Extra Virgin Olive Oil Oleoestepa Hojiblanca 750 ml
Hojiblanca monovarietal extra virgin olive oil, combination of the varieties of olives grown in the region of the Designation of Origin Estepa. Early harvested and cold extracted.
It has the certification of sustainable grown of Integrated Production and the high quality certified by the Protected Designation of Origin Estepa.
Oleoestepa

Hojiblanca

Monovarietal extra virgin olive oil from hojiblanca olives, the dominant variety in the Designation of Origin Estepa, early harvested and cold extracted. It´s an oil with a very fresh aroma, fruity of green olives typical of our hojiblanca variety.

The oil has a fruity taste, reminiscent of fresh cut grass and apple, which, together with the mid-range intensities of its spicy and bitter attributes, are typical features of the leading variety grown in our territory, highly appreciated in the preparation of sauces, grilled fish and salads.

Ideal for dressing vegetables, grilled fish and green salads.

Its high quality gives it a high content of vitamin E. Vitamin E contributes to the protection of cells against oxidative damage.

This extra virgin olive oil is the result of agronomic and productive techniques that respect the environment, certified with the Integrated Production seal.

Its high quality is certified by the Estepa Designation of Origin, which has the most demanding quality requirements in the market.

For optimal preservation of the organoleptic properties of this extra virgin olive oil, we recommend preserving it in a cardboard box, away from light and preferably in cool places.

Available formats: 250 ml, 500 ml and 750 ml glass; 2,5 l and 5 l tin.

Barcode: 8422975006023
Benefits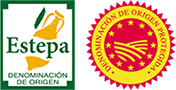 Estepa PDO Certification
The Regulatory Council of the Estepa Protected Designation of Origin establishes the highest quality requirements for of all the Denominations, guaranteeing the high quality of the protected oils.

Cold extraction.
The entire process used to extract the oil from fresh and healthy olives is carried out at a temperature below 27ºC, preserving its organoleptic properties.

High vitamin E content.
Thanks to its excellent quality, rich in polyphenols and oleocanthal, this oil has a high vitamin E content which helps protect cells against oxidative damage.

Integrated Production
The system of agricultural techniques used in the cultivation of olive trees and production in the extraction of oil is respectful of the environment, and bears the Organic Production and Integrated Production Certificates.

Cooperative origin
Oleoestepa is an extra virgin olive oil producing cooperative that brings together the efforts of 18 associated cooperatives and their over 6,500 olive growing families to sustainably produce the best extra virgin olive oil from more than 8 million olive trees.

Kosher Certificate
This seal refers to foods that comply with the precepts of Jewish law.