187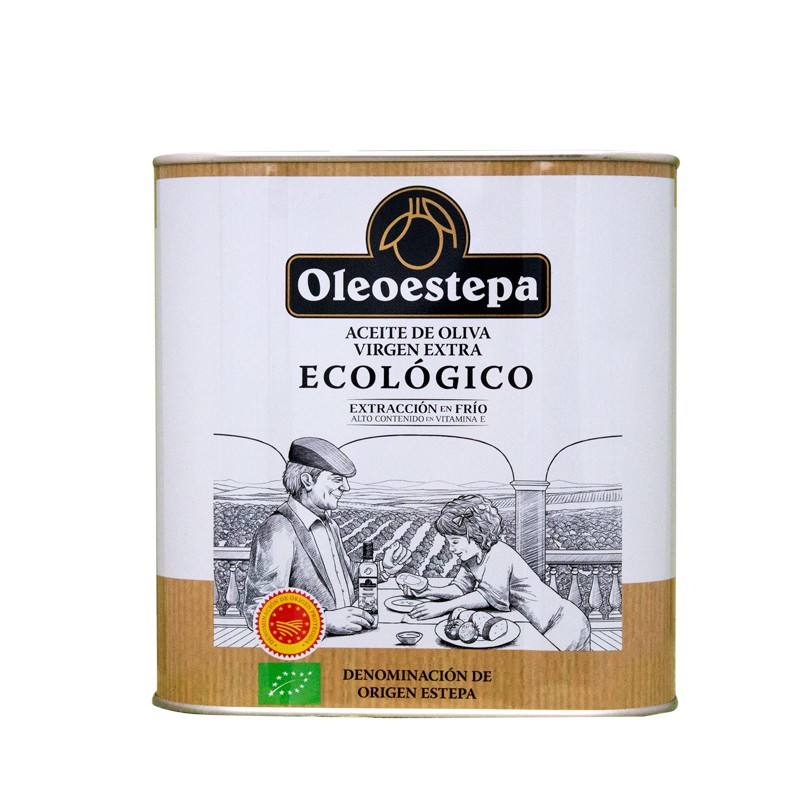  
Extra Virgin Olive Oil Oleoestepa Organic 2,5 l tin
Extra virgin olive oil, organically produced, early harvested and cold extracted.
It has the certification of sustainable grown of Integrated Production and the high quality certified by the Protected Designation of Origin Estepa.
Oleoestepa

Ecológico

Aceite de oliva virgen extra procedente de agricultura ecológica, en su perfil organoléptico destaca un frutado predominante de aceitunas verdes sobre el frutado de aceitunas maduras, también presenta notas sensoriales que nos recuerdan a la almendra verde, hortalizas como la alcachofa, hierba recién cortada y verde hoja de olivo. Su entrada en boca es dulce con un ligero amargor y picor resultando muy equilibrado y armónico.

Extra virgin olive oil from organic farming, whose organoleptic profile features the predominant fruitiness of green olives over that of ripe olives, with sensory notes reminiscent of green almonds, vegetables such as artichokes, freshly cut grass and green olive leaves. Its entry into the mouth is sweet with a slight bitterness and spiciness which produces a well-balanced and harmonious effect.

Perfect for salads, fresh cheeses and chilled soups.

Glass is the container offering the best hygiene and safety conditions. Oleoestepa uses dark glass because it offers extra virgin olive oil better protection from light and its oxidative effects. Glass containers also offer the possibility of recycling, making a positive contribution to the environment.

Barcode: 8422975002049
Benefits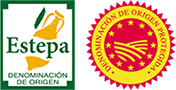 Estepa PDO Certification
The Regulatory Council of the Estepa Protected Designation of Origin establishes the highest quality requirements for of all the Denominations, guaranteeing the high quality of the protected oils.

Cold extraction
The entire process used to extract the oil from fresh and healthy olives is carried out at a temperature below 27ºC, preserving its organoleptic properties.

High vitamin E content.
Thanks to its excellent quality, rich in polyphenols and oleocanthal, this oil has a high vitamin E content which helps protect cells against oxidative damage.

Integrated Production
The system of agricultural techniques used in the cultivation of olive trees and production in the extraction of oil is respectful of the environment, and bears the Organic Production and Integrated Production Certificates.

Cooperative origin
Oleoestepa is an extra virgin olive oil producing cooperative that brings together the efforts of 18 associated cooperatives and their over 6,500 olive growing families to sustainably produce the best extra virgin olive oil from more than 8 million olive trees.

Kosher Certificate
This seal refers to foods that comply with the precepts of Jewish law.