152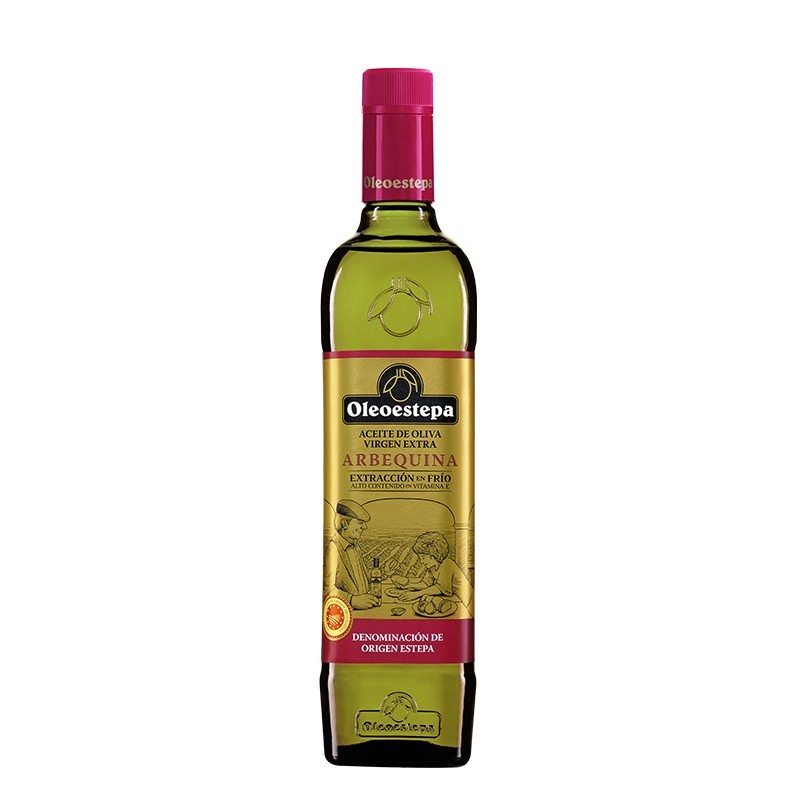  
Oleoestepa Extra Virgin Olive Oil Arbequina 750 ml
Oleoestepa Extra Virgin Olive Oil Arbequina 750 ml
Oleoestepa

Arbequina

A relatively new olive variety in our olive groves, as all the plantations are under 30 years old, producing spectacular output levels of an extremely high quality. The fruitiness of this oil is well-balanced with the intensities of spiciness and bitterness. Its fruitiness is reminiscent of green fruit puree and tomato, while on the palate, it has a hint of green almonds. Ideal to drizzle over anchovy dishes, in mayonnaise sauces, vinaigrettes and to accompany fresh cheese.

Glass is the container offering the best hygiene and safety conditions. Oleoestepa uses dark glass because it offers extra virgin olive oil better protection from light and its oxidative effects. Glass containers also offer the possibility of recycling, making a positive contribution to the environment.

Tasting: The fruitiness of this oil is well-balanced with the light intensities of spiciness and bitterness. It has a sweet sensation on the palate, green almond flavour, resembling the scent of green fruit puree.

Barcode:
Benefits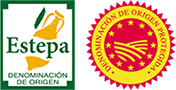 Estepa PDO Certification
The Regulatory Council of the Estepa Protected Designation of Origin establishes the highest quality requirements for of all the Denominations, guaranteeing the high quality of the protected oils.

Cold extraction.
The entire process used to extract the oil from fresh and healthy olives is carried out at a temperature below 27ºC, preserving its organoleptic properties.

High vitamin E content.
Thanks to its excellent quality, rich in polyphenols and oleocanthal, this oil has a high vitamin E content which helps protect cells against oxidative damage.

Integrated Production
The system of agricultural techniques used in the cultivation of olive trees and production in the extraction of oil is respectful of the environment, and bears the Organic Production and Integrated Production Certificates.

Cooperative origin
Oleoestepa is an extra virgin olive oil producing cooperative that brings together the efforts of 18 associated cooperatives and their over 6,500 olive growing families to sustainably produce the best extra virgin olive oil from more than 8 million olive trees.

Kosher Certificate
This seal refers to foods that comply with the precepts of Jewish law.