173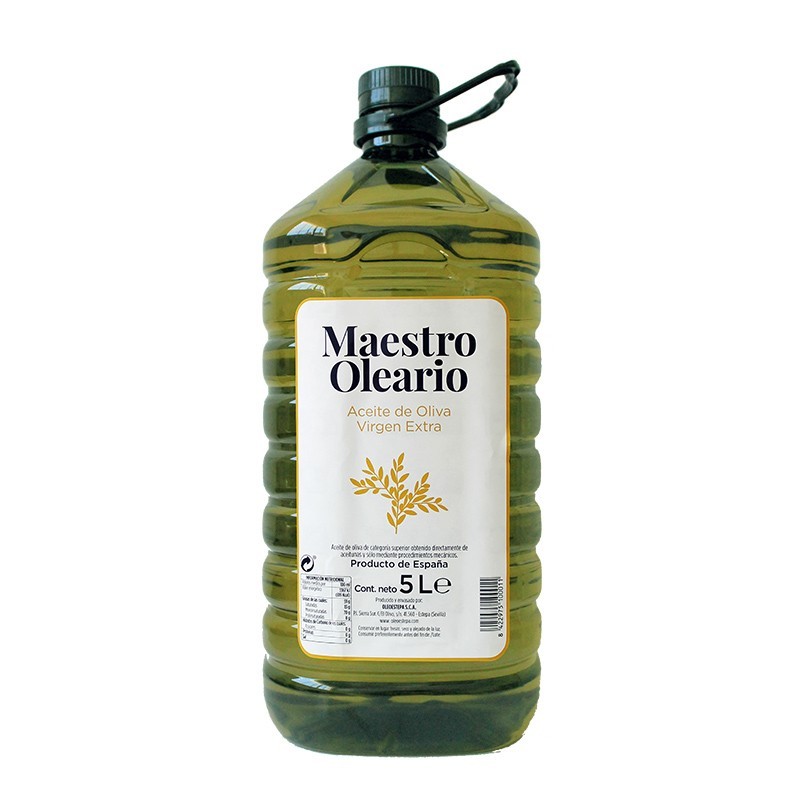  
MAESTRO OLEARIO Extra Virgin Olive Oil 5 l
Maestro Oleario is the Oleoestepa brand aimed especially at consumers who demand an oil that stands out for its versatility in the daily kitchen.
Suitable for all uses in the kitchen, specially for raw, stews and fried.
Aceite de Oliva Virgen Extra

Maestro Oleario

Extra virgin olive oil with a very balanced fruity of ripe olives with hints of green olives, with a very light bitterness and spiciness. Very versatile, for all uses in a daily kitchen.

The Master of Olive Oil is the person with the greatest wisdom and experience in the oil mills, the person in charge of the process of obtaining oil from olives. The Master's skill is the key to obtaining a quality extra virgin olive oil.

This brand is an homage to all those people who love olive oil and all the work that goes into making it. Aware of their great responsibility, those working in our industry step up every day, directing their efforts, vision and hard work towards achieving an extra virgin olive oil of the highest standard possible, a primus inter pares.

For optimal preservation of the organoleptic properties of this extra virgin olive oil, we recommend preserving it in a cardboard box, away from light and preferably in cool places.

Available formats: 5 l plastic.

Barcode: 84 22975 100011
Benefits

Cold extraction
The entire process used to extract the oil from fresh and healthy olives is carried out at a temperature below 27ºC, preserving its organoleptic properties.

Kosher Certificate
This seal refers to foods that comply with the precepts of Jewish law.
Related products
No related products at this time.