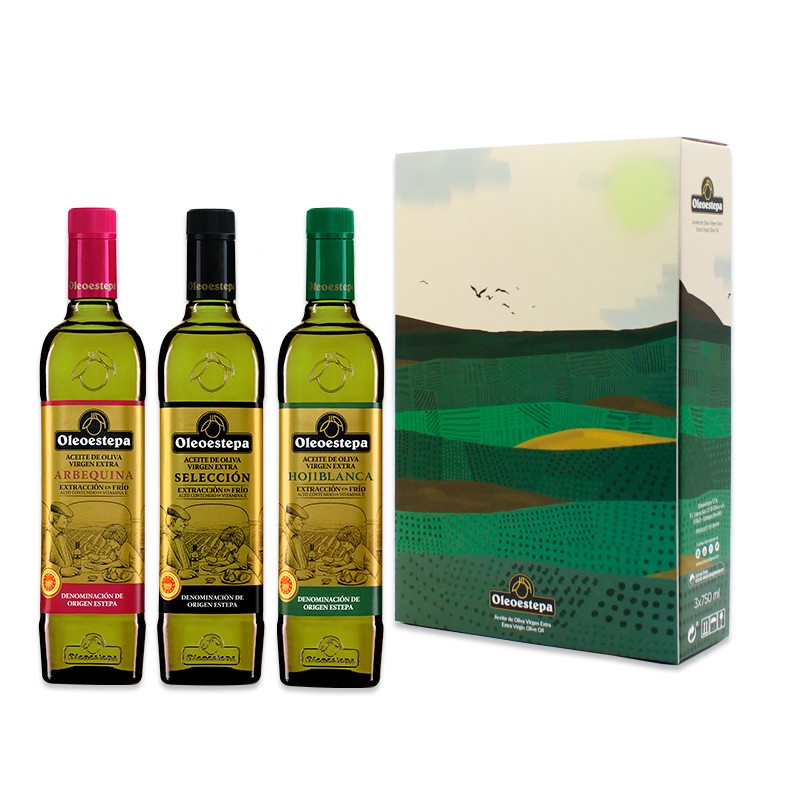  
Oleoestepa Territory Case (3 bottles of 750 ml Oleoestepa EVOO)
This case brings together the fruits of a region committed to excellence and environmental sustainability: two monovarietal extra virgin olive oils (Hojiblanca and Arbequina) and a coupage that stands out for its great versatility, in 750 ml glass bottles.
This region is part of the Estepa Protected Designation of Origin, which protects a millenary olive grove, unique and recognized for its high quality certified with the most demanding technical requirements of the market.
In addition to being able to enjoy the flavors of Oleoestepa with this case, you will also be able to delve into our region by accessing information of interest on each municipality that comprises the "Oleoestepa Territory". We hope it arouses your curiosity and you come to visit us.